Reliability, Quality and Individual approach

EXPOTRANSIT LLC is an organizer of participation
in exhibitions in Russia and abroad
Phone: +7-495-482-13-79
+7-495-482-59-90
+7-495-482-13-36
Fax: +7-495-482-13-56
+7-495-482-13-79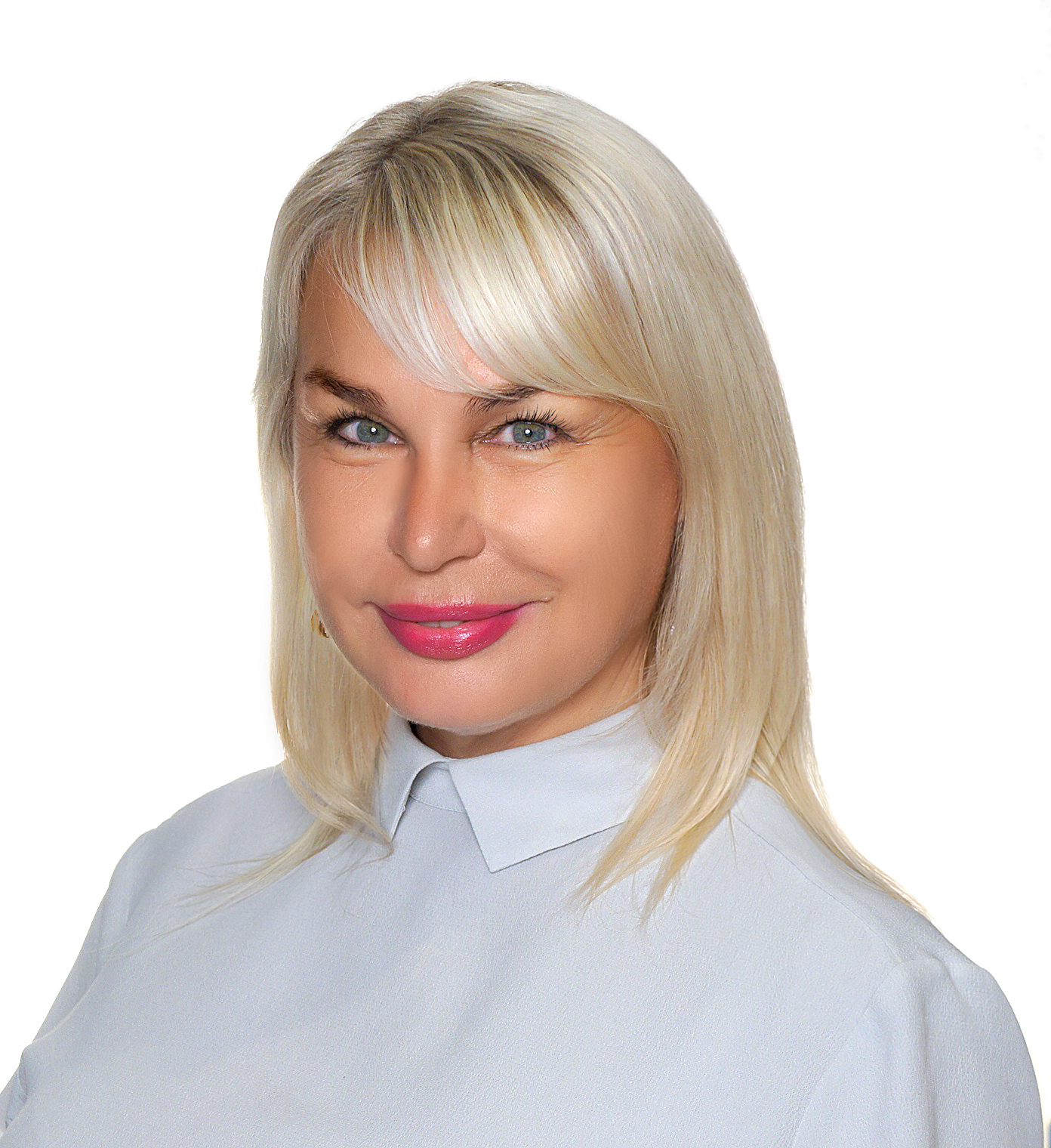 General Director
Tatiana LAPIGA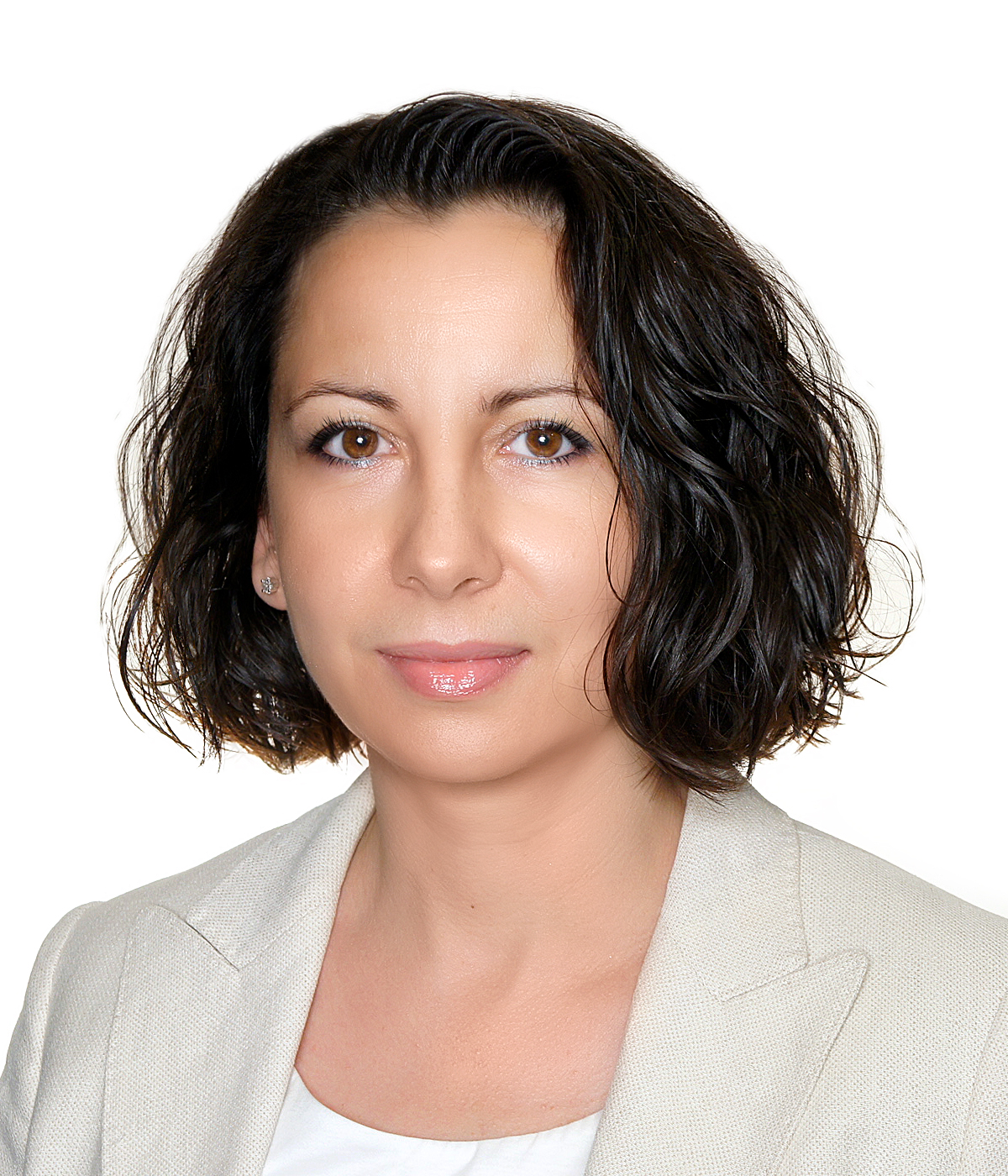 Project Manager
Irina BIRYUKOVA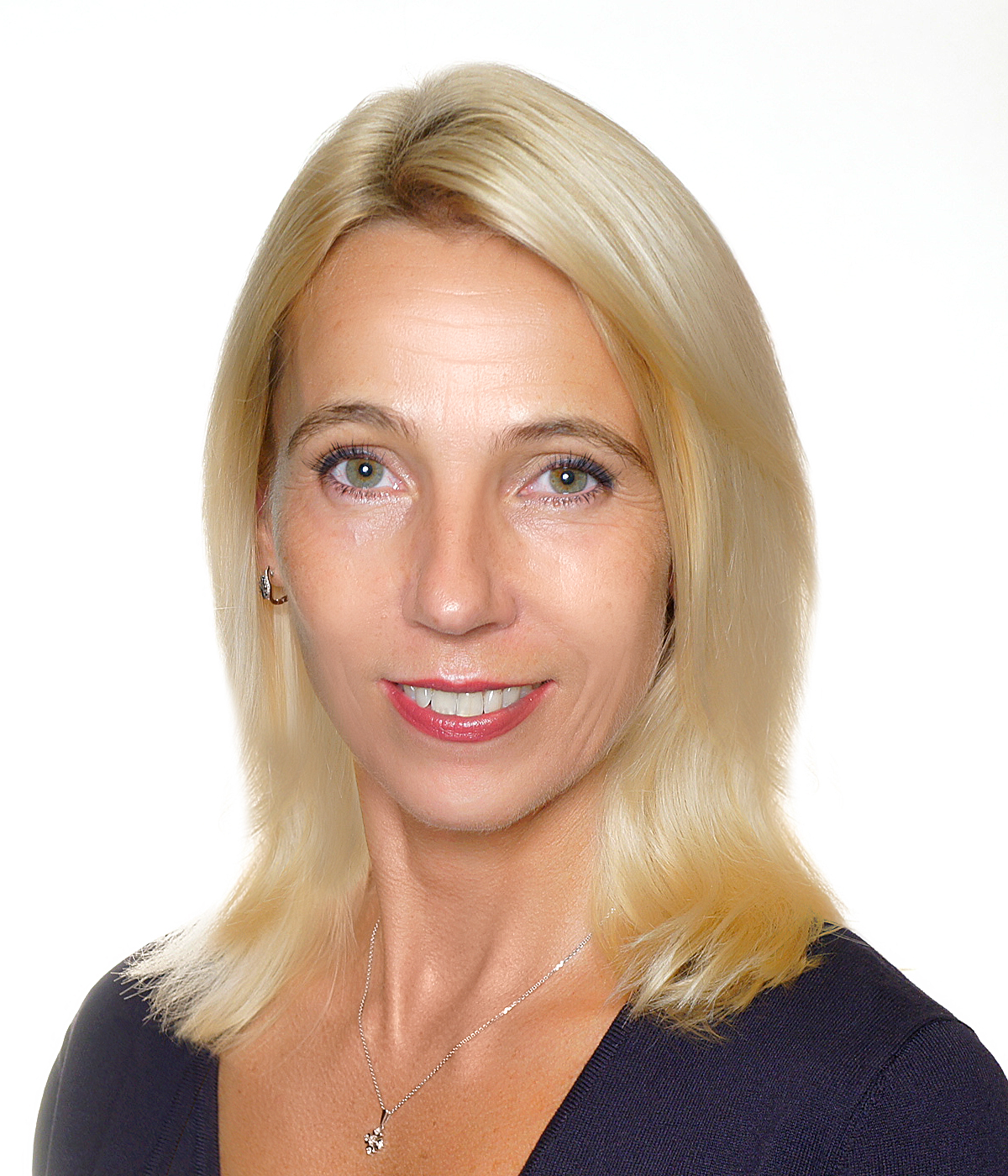 Project Manager
Natalia IZVEKOVA
Dear Guests,
Let us introduce our company EXPOTRANSIT LLC.
Since 1994 we have been providing a range of services on organization
of participation in exhibitions in Russia and abroad.


We are ready to provide you with the following services:

Rent of exhibition stand, design and construction of expositions
in Russia and abroad
A full range of activities from booking the standard booth, getting entry
badges etc. to creating a concept of expositions to their high quality
and implementation at exhibition venue. In our work we combine
traditions and innovations, latest information technologies.
Organization of business trips in Russia and abroad
Organization of business trips is one of the first activities of our company.
Our operation in the exhibition market for more than 20 years and a reliable
network of partners in Russia and all other the world allow us to service our
customers to the highest standards.
We guarantee our customers maximum comfort in the host country with the
provision of visa support, booking hotel accommodation, organization of
transport services and cultural program. We have organized hundreds of
business trips for the largest companies from Russia, СIS and other countries.
Services for customs clearance of goods to Russia for exhibitions and events
We offer services for customs clearance of goods to Russia for exhibitions and events. We organize of customs clearance and deliver exhibits, stands and promotional materials from the door of your warehouse to the exhibition area in Russia, we delivery of goods by all modes of transport.
We will provide you:
Delivery cargo to exhibition halls;
Loading/unloading and rigging services (assembly/disassembly of exhibition goods);
Warehousing services;
If You need, after the exhibition to send goods back, we quickly and qualitatively to carry out the transportation of exhibits, anywhere in the world, by all modes of transport.
We do customs clearance on proforma invoice and / or the ATA Carnet.
We will assist you in preparation and obtaining of documents for customs clearance in Russia;
We carry Insurance of cargoes.
Translations from 80 languages of the world:
Translators in Russia and abroad;
Interpretation and Translation;
Simultaneous Interpreting;
Equipment for simultaneous interpreting (assembly halls up to 1000 seats);
Various subjects (Technical translation, Jurisprudence, Finance, Medical translation etc.);
Large-scale written translation projects in the shortest possible time (e.g.: construction documentation of a plant – 50.000 pages).
The list of the RUSSIAN exhibitions for 2020
Exhibitions name
Country
City
Dates
January

CONSTRUCTION and ARCHITECTURE SHOW '2020 – Specialized exhibition of construction and architecture projects, technologies and equipment

Russia
Krasnoyarsk
21.01.2020 - 24.01.2020

MVC '2020: CEREALS. MIXED FEED. VETERINARY – International Specialized Trade and Industrial Exhibition

Russia
Moscow
28.01.2020 - 30.01.2020

CSTB. TELECOM & MEDIA' 2020 – International exhibition and forum for Television and Telecom Market

Russia
Moscow
28.01.2020 - 30.01.2020

OCM '2020 – Specialized exhibition of construction materials

Russia
Moscow
28.01.2020 - 31.01.2020

UPAKOVKA '2020 – International Exhibition for the Manufacture of Packaging Confectionary Machinery, Packaging Aids, Logistics

Russia
Moscow
28.01.2020 - 31.01.2020

INTERPLASTICA '2020 – International Trade Fair Plastics and Rubber

Russia
Moscow
28.01.2020 - 31.01.2020
February

AgroFarm '2020 – International trade show for animal husbandry and breeding

Russia
Moscow
04.02.2020 - 06.02.2020

JANWEX '2020 – Jewelry international exhibition

Russia
St Petersburg
05.02.2020 - 09.02.2020

PRODEXPO' 2020 – International exhibition for food, beverages, food raw materials

Russia
Moscow
10.02.2020 - 14.02.2020

SECURITY AND SAFETY TECHNOLOGIES '2020 – International forum

Russia
Moscow
11.02.2020 - 13.02.2020

AQUATHERM MOSCOW '2020 – International exhibition for domestic and industrial heating, engineering and plumbing systems for pools

Russia
Moscow
11.02.2020 - 14.02.2020

POWER ENGINEERING' 2020 – Specialized exhibition and forum

Russia
Samara
18.02.2020 - 20.02.2020

Ingredients Russia' 2020 – International exhibition for food ingredients, additives and flavorings

Russia
Moscow
18.02.2020 - 20.02.2020

Handicraft Fair' 2020 – international fair – festival of folk crafts, arts and crafts and copyright products

Russia
Perm
19.02.2020 - 24.02.2020

SECUREXPO '2020 – International exhibition of security and fire protection equipment and products

Russia
Krasnodar
26.02.2020 - 29.02.2020

YUGBUILD '2020 – International exhibition of building and finishing materials, engineering equipment

Russia
Krasnodar
26.02.2020 - 29.02.2020

LABOUR FORUM '2020 – St. Petersburg international labour forum

Russia
St Petersburg
27.02.2020 - 28.02.2020
March

AgroExpoVostok' 2020 – Agricultural engineering, agriculture, animal husbandry – exhibition

Russia
Vladivostok
01.03.2020 - 01.03.2020

THE TERRITORY OF THE NDT' 2020 – Exhibition of tools and non – destructive testing technology

Russia
Moscow
03.03.2020 - 05.03.2020

BATIMAT RUSSIA' 2020 – International construction and interior exhibition

Russia
Moscow
03.03.2020 - 06.03.2020

INTERLAKOKRASKA '2020 – 24th International Specialized Exhibition for Paints and Varnishes

Russia
Moscow
03.03.2020 - 06.03.2020

ART PERM' 2020 – International exhibition of painting, graphic, sculpture and applied arts and crafts

Russia
Perm
05.03.2020 - 15.03.2020

CLIMATE WORLD '2020 – International specialized HVAC exhibition

Russia
Moscow
10.03.2020 - 13.03.2020

RUCTIE '2020 – Russian coffee and tea industry event

Russia
Moscow
12.03.2020 - 14.03.2020

RAAPA EXPO' 2020 – International exhibition amusement rides and entertainment equipment.

Russia
Moscow
12.03.2020 - 14.03.2020

DESIGN & DECOR '2020 – International exhibition of interior materials and decor items

Russia
St Petersburg
14.03.2020 - 16.03.2020

EXPOELECTRONICA '2020 – International exhibition of electronic components, modules and systems

Russia
Moscow
14.03.2020 - 16.03.2020

IPhEB Russia' 2020 – International Exhibition of Pharmaceuticals, Engineering and Biotechnology

Russia
St Petersburg
15.03.2020 - 17.03.2020

INTERMED' 2020 – International exhibition of medical treatment abroad

Russia
Moscow
17.03.2020 - 19.03.2020

CABEX '2020 – International Specialized Exhibition of Cables, Wires, Fastening Hardware, and Installation Technologies

Russia
Moscow
17.03.2020 - 19.03.2020

MITT' 2020 – Moscow international travel & tourism exhibition

Russia
Moscow
17.03.2020 - 19.03.2020

MODERN BAKERY MOSCOW' 2020 – International Trade Fair for Bakery and Confectionery

Russia
Moscow
17.03.2020 - 20.03.2020

AGROKOMPLEX' 2020 – International specialized agricultural exhibition

Russia
Ufa
17.03.2020 - 20.03.2020

INLEGMASH '2020 – International exhibition Industry Textile Manufacturing and Processing

Russia
Moscow
17.03.2020 - 20.03.2020

HiTech '2020 – International specialized exhibition of innovation

Russia
St Petersburg
18.03.2020 - 20.03.2020

MASHEX SIBERIA '2020 – International Exhibition for machine – building and metalworking

Russia
Novosibirsk
24.03.2020 - 27.03.2020

ARCHIMEDES '2020 – Moscow international salon of inventions and innovative technologies

Russia
Moscow
24.03.2020 - 27.03.2020

PROMTECHEXPO' 2020 – Siberian industrial innovation forum

Russia
Omsk
25.03.2020 - 27.03.2020

VENDEXPO '2020 – International exhibition of vending technologies and self – service systems

Russia
Moscow
25.03.2020 - 27.03.2020

PHOTONICS. WORLD OF LASERS AND OPTICS '2020 – International exhibition laser, optical and optoelectronic technologies

Russia
Moscow
31.03.2020 - 03.04.2020

MOSBUILD' 2020 – International building and interiors trade show

Russia
Moscow
31.03.2020 - 03.04.2020
April

UMIDS' 2020 – International exhibition of furniture, materials, components and equipment for furniture production and woodworking

Russia
Krasnodar
08.04.2020 - 11.04.2020

"SENIOR GENERATION" International Forum '2020 – exhibition "Care/Aid and assistance. Everything for Health"

Russia
St Petersburg
08.04.2020 - 11.04.2020

FOOD INDUSTRY' 2020 – Specialized forum and exhibition of food products, and food and processing industry equipment.

Russia
Krasnoyarsk
08.04.2020 - 11.04.2020

AUTOWORLDEXPO '2020 – International motor show

Russia
St Petersburg
09.04.2020 - 12.04.2020

Moscow international veterinary congress' 2020

Russia
Moscow
10.04.2020 - 12.04.2020

TRANSRUSSIA '2020 – International exhibition for transport and logistics services and technologies

Russia
Moscow
13.04.2020 - 15.04.2020

SECURIKA '2020 – International exhibition of security and fire protection equipment and products

Russia
Moscow
13.04.2020 - 16.04.2020

NEFTEGAZ '2020 – International exhibition of equipment and technologies for oil gas industries

Russia
Moscow
13.04.2020 - 16.04.2020

INTERFOOD '2020 – Specialized exhibition of food products and drinks

Russia
St Petersburg
14.04.2020 - 15.04.2020

InterStroyExpo '2020 – International Exhibition of Building and Finishing Materials

Russia
St Petersburg
14.04.2020 - 16.04.2020

ELECTRONTECHEXPO '2020 – International exhibition of technologies, equipment and materials for the electronic and electrical industries

Russia
Moscow
14.04.2020 - 16.04.2020

DESIGN & DECOR '2020 – International exhibition of interior and decor items

Russia
St Petersburg
14.04.2020 - 16.04.2020

COMPOSITE EXPO '2020 – International specialized exhibition on raw materials, equipment and technologies for composites' producing

Russia
Moscow
21.04.2020 - 23.04.2020

MININGWORLD' 2020 – International exhibition of machines and equipment for mining, processing and transportation of minerals

Russia
Moscow
21.04.2020 - 23.04.2020

TECHTEXTIL RUSSIA' 2020 – International Trade Fair for Technical Textiles, Nonwovens and Protective Clothing

Russia
Moscow
21.04.2020 - 23.04.2020

Analitika Expo '2020 – International Exhibition for Laboratory Equipment and Chemical Reagents

Russia
Moscow
21.04.2020 - 24.04.2020

SVIAZ 2020 – International exhibition information and communication technology

Russia
Moscow
21.04.2020 - 24.04.2020

TIRES & RUBBER '2020 – Anniversary international exhibition. rubber goods, tires, their production, raw materials and equipment

Russia
Moscow
21.04.2020 - 24.04.2020

NAVITECH '2020 – International navigation forum

Russia
Moscow
21.04.2020 - 24.04.2020

INTERCHARM Professional '2020 – International perfumery and cosmetics exhibition

Russia
Moscow
23.04.2020 - 25.04.2020

VINORUS '2020 – International Specialized Exhibition of Winegrowing and Winemaking, Beverages, Technology

Russia
Krasnodar
23.04.2020 - 25.04.2020

DENTAL SALON' 2020 – International dental forum and exhibition

Russia
Moscow
27.04.2020 - 30.04.2020
May

AUTO – SIB '2020 – Specialized exhibition of vehicles, equipment and tools, and parts and chemicals for vehicles

Russia
Novosibirsk
01.05.2020 - 01.05.2020

TECHNOPROM '2020 – Exhibition international forum of technological development

Russia
Novosibirsk
01.05.2020 - 01.05.2020

DALEXPOMEBEL. FITTINGS. INTERIOR '2020 – Specialized exhibition for furniture and for materials, fittings and accessories for its production.

Russia
Krasnoyarsk
01.05.2020 - 01.05.2020

STOMATOLOGY '2020 – International exhibition of equipment, instruments, materials and services for dentistry

Russia
St Petersburg
12.05.2020 - 14.05.2020

MEDIMA '2020 – Medical exhibition

Russia
Krasnodar
20.05.2020 - 22.05.2020

HELIRUSSIA '2020 – International Helicopter Industry Exhibition

Russia
Moscow
21.05.2020 - 23.05.2020

GAS.OIL.TECHNOLOGIES '2020 – International exhibition of petrochemical industry in Russia

Russia
Ufa
21.05.2020 - 24.05.2020

METALLOOBRABOTKA '2020 – International exhibition for the machine tool and metalworking industry

Russia
Moscow
25.05.2020 - 29.05.2020

BAUMA CTT RUSSIA '2020 – International exhibition of construction equipment and technologies

Russia
Moscow
26.05.2020 - 29.05.2020
June

UGOL ROSSII & MINING '2020 – International trade fair for coal mining technology, preparation and materials handling

Russia
Novokuznetsk
02.06.2020 - 05.06.2020

ARCH MOSCOW '2020 – International Exhibition of Architecture and Design

Russia
Moscow
04.06.2020 - 07.06.2020

ROSPLAST. PLASTICS. EQUIPMENT & ITEMS '2020 – International specialized exhibition of raw materials, equipment and technologies for the production of plastic goods and items

Russia
Moscow
08.06.2020 - 10.06.2020

MIR STEKLA' 2020 – International exhibition for Glass Products, Manufacturing, Processing and Finishing Technology

Russia
Moscow
08.06.2020 - 11.06.2020

ROSUPACK '2020 – International Exhibition for the Packaging Industry

Russia
Moscow
08.06.2020 - 11.06.2020

ELECTRO '2020 – International exhibition of electrical equipment for power engineering and electrical engineering, automation and industrial lighting

Russia
Moscow
08.06.2020 - 11.06.2020

SEMIEXPO RUSSIA '2020 – International exhibition and conference on technologies, standards and equipment in the field of microelectronics

Russia
Moscow
09.06.2020 - 10.06.2020

METALLURGY – LITMASH '2020 – International Trade Fair for Metallurgy, Machinery, Plant Technology & Products

Russia
Moscow
09.06.2020 - 11.06.2020

STEEL STRUCTURES' 2020 – Specialized exhibition and steel structures market business platform

Russia
Moscow
09.06.2020 - 11.06.2020

CHINA COMMODITY FAIR '2020 – National Chinese trade fair for Consumer goods

Russia
Moscow
16.06.2020 - 18.06.2020
July

INNOPROM '2020 – International Fair

Russia
Ekaterinburg
07.07.2020 - 10.07.2020

InterJeweller '2020 – International Jewellery Trade Exhibition

Russia
Sochi
22.07.2020 - 25.07.2020
August

MIMS AUTOMECHANIKA MOSCOW' 2020 – International exhibition of automotive parts, components, car maintenance equipment and products

Russia
Moscow
24.08.2020 - 27.08.2020

INTERAUTO '2020 – International exhibition of automotive industry

Russia
Moscow
25.08.2020 - 28.08.2020
September

MINE' 2020 – Specialized Exhibition of modern technologies, equipment and machinery for the extraction and enrichment of ores and minerals

Russia
Perm
01.09.2020 - 01.09.2020

KINO EXPO '2020 – International Convention & Exhibition

Russia
St Petersburg
01.09.2020 - 01.09.2020

EXPO DREV' 2020 – Specialized exhibition

Russia
Krasnoyarsk
01.09.2020 - 04.09.2020

Non – Ferrous Metals And Minerals '2020 – International congress and exhibition

Russia
Krasnoyarsk
07.09.2020 - 11.09.2020

FLOWERS & CITY '2020 – International exhibition of flowers, plants, equipment and materials for ornamental gardening and flower business

Russia
Moscow
09.09.2020 - 11.09.2020

Interlight Moscow' 2020 – International Trade Fair for Lighting and Building Services Technology

Russia
Moscow
14.09.2020 - 17.09.2020

CRYOGEN EXPO '2020 – International Specialized Exhibition

Russia
Moscow
15.09.2020 - 17.09.2020

EXCHANGE COURTYARD '2020 – Interregional Exhibition – Fair

Russia
Orenburg
16.09.2020 - 18.09.2020

RADEL: ELECTRONICS & INSTRUMENTATION' 2020 – International Specialized Exhibition

Russia
St Petersburg
21.09.2020 - 23.09.2020

CeMAT Russia' 2020 – International exhibition for materials handling, warehousing equipment and logistics

Russia
Moscow
22.09.2020 - 24.09.2020

MIR DETSTVA' 2020 – International Exhibition for Goods and Services for Children and Teenagers, New Personality Developing Systems

Russia
Moscow
22.09.2020 - 25.09.2020

WORLDFOOD '2020 – International Food Exhibition

Russia
Moscow
22.09.2020 - 25.09.2020

JANWEX '2020 – Jewelry international exhibition

Russia
Moscow
23.09.2020 - 27.09.2020
October

PHARMA '2020 – International specialized exhibition of medicines, food and dietary supplements

Russia
St Petersburg
01.10.2020 - 01.10.2020

INTEGRATED SYSTEMS RUSSIA '2020 – №1 show in Russia and CIS countries for professional AV and electronic systems integration

Russia
Moscow
01.10.2020 - 01.10.2020

InterCHARM' 2020 – International perfumery and cosmetics exhibition

Russia
Moscow
01.10.2020 - 01.10.2020

PROMEXPO '2020 – Russian specialized exhibition

Russia
Volgograd
01.10.2020 - 02.10.2020

ABITA: INTERIOR & COUNTRY HOUSE' 2020 – International exhibition of country houses, cottages, materials and technologies used in low – rise building

Russia
Perm
01.10.2020 - 04.10.2020

AGROPRODMASH '2020 – International Exhibition for Machinery, Equipment and Ingredients for the Food Processing Industry

Russia
Moscow
05.10.2020 - 09.10.2020

WELDEX '2020 – International exhibition for welding materials, equipment and technologies

Russia
Moscow
13.10.2020 - 16.10.2020

CHIPEXPO '2020 – International exhibition of electronics, components and equipment

Russia
Moscow
14.10.2020 - 16.10.2020

INDECOR '2020 – Exhibition of interior and decor items

Russia
Moscow
14.10.2020 - 17.10.2020

LESDREVMASH '2020 – International Exhibition of Machinery, Equipment, Fittings, Tools and Instruments

Russia
Moscow
19.10.2020 - 22.10.2020

AUTOMATION '2020 – International Specialized Exhibition. Integrated automation of Industrial Manufactures, Power Engineering, Transport

Russia
St Petersburg
21.10.2020 - 23.10.2020

KHIMIA '2020 – International Exhibition for the Chemical Industry and Science

Russia
Moscow
27.10.2020 - 30.10.2020
November

MEBEL '2020 – International Exhibition for Furniture, Fittings and Upholstery

Russia
Moscow
01.11.2020 - 01.11.2020

PHARMTECH & INGREDIENTS '2020 – International exhibition of equipment, raw materials and technologies for pharmaceutical production

Russia
Moscow
01.11.2020 - 01.11.2020

FOOD & PACKAGING '2020 – International Specialized Exhibition of food products, raw materials, equipment and technologies for their production

Russia
Perm
01.11.2020 - 01.11.2020

Sfitex '2020 – 28th International exhibition of security and fire protection equipment and products

Russia
St Petersburg
12.11.2020 - 14.11.2020

PAP FOR '2020 – Exhibition for producers and suppliers of paper making machinery, chemicals, raw materials

Russia
St Petersburg
24.11.2020 - 27.11.2020

THE WORLD OF MOTHERHOOD AND CHILDHOOD '2020 – Specialized exhibition

Russia
Ufa
26.11.2020 - 28.11.2020

ZDRAVOOKHRANENIYE '2020 – International Exhibition for Health Care, Medical Engineering and Pharmaceuticals

Russia
Moscow
30.11.2020 - 04.12.2020
December

SMART FARM '2020 – Exhibition of equipment, feed and veterinary products for animal and poultry farming

Russia
St Petersburg
01.12.2020 - 01.12.2020

WOODEX '2020 – International exhibition of logging machines, equipment and technologies for woodworking and furniture production

Russia
Moscow
01.12.2020 - 01.12.2020
The list of the RUSSIAN exhibitions for 2019
Exhibitions name
Country
City
Dates
January

CONSTRUCTION and ARCHITECTURE SHOW – Specialized exhibition of construction and architecture projects, equipment

Russia
Krasnoyarsk
22.01.2019 - 25.01.2019

MVC: CEREALS – MIXED FEED – VETERINARY – International Specialized Trade and Industrial Exhibition

Russia
Moscow
29.01.2019 - 31.01.2019

CSTB. TELECOM & MEDIA – International exhibition and forum

Russia
Moscow
29.01.2019 - 31.01.2019

OCM – Specialized exhibition of construction materials

Russia
Moscow
29.01.2019 - 01.02.2019

UPAKOVKA – International Exhibition for the Manufacture of Packaging Confectionary Machinery, Packaging Aids, Logistics

Russia
Moscow
29.01.2019 - 01.02.2019

INTERPLASTICA – International Trade Fair Plastics and Rubber

Russia
Moscow
29.01.2019 - 01.02.2019
February

JANWEX – Jewelry exhibition

Russia
St Petersburg
06.02.2019 - 10.02.2019

PRODEXPO – International Exhibition for Food, Beverages, Food Raw Materials

Russia
Moscow
11.02.2019 - 15.02.2019

SECURITY AND SAFETY TECHNOLOGIES (TB Forum) – International forum

Russia
Moscow
12.02.2019 - 14.02.2019

AQUATHERM MOSCOW – International exhibition for domestic and industrial heating, engineering and plumbing systems for pools

Russia
Moscow
12.02.2019 - 15.02.2019

OIL. GAS. CHEMISTRY. ECOLOGY – All – Russian Specialized Exhibition with International Participation

Russia
Naberezhnye Chelny
13.02.2019 - 15.02.2019

POWER ENGINEERING – Specialized exhibition

Russia
Samara
19.02.2019 - 21.02.2019

EXPOHORECA – International exhibition of hospitality industry

Russia
St Petersburg
26.02.2019 - 28.02.2019

SECURIKA KRASNODAR – International exhibition of security and fire protection equipment and products

Russia
Krasnodar
27.02.2019 - 02.03.2019

YUGBUILD / WORLDBUILD – International exhibition of building and finishing materials, engineering equipment, construction machinery and architectural projects

Russia
Krasnodar
27.02.2019 - 02.03.2019
March

THE TERRITORY OF THE NDT – Exhibition of tools and non – destructive testing technology

Russia
Moscow
04.03.2019 - 06.03.2019

PHOTONICS – WORLD OF LASERS AND OPTICS – International exhibition laser, optical and optoelectronic technologies

Russia
Moscow
04.03.2019 - 07.03.2019

CLIMATE WORLD – International specialized exhibition

Russia
Moscow
04.03.2019 - 07.03.2019

INTERMED – International exhibition of medical treatment abroad

Russia
Moscow
12.03.2019 - 14.03.2019

HiTech – International specialized exhibition

Russia
St Petersburg
12.03.2019 - 14.03.2019

MITT – Moscow international travel & tourism exhibition

Russia
Moscow
12.03.2019 - 14.03.2019

BATIMAT RUSSIA – International construction and interior exhibition

Russia
Moscow
12.03.2019 - 15.03.2019

MODERN BAKERY MOSCOW – International Trade Fair for Bakery and Confectionery

Russia
Moscow
12.03.2019 - 15.03.2019

AGROKOMPLEX – International specialized аgricultural еxhibition

Russia
Ufa
12.03.2019 - 15.03.2019

RAAPA EXPO – International exhibition amusement rides and entertainment equipment.

Russia
Moscow
13.03.2019 - 15.03.2019

EXPOELECTRONICA – International exhibition of electronic components, modules and systems

Russia
Moscow
15.03.2019 - 17.03.2019

INLEGMASH – International exhibition Industry Textile Manufacturing and Processing

Russia
Moscow
19.03.2019 - 22.03.2019

MIPS / SECURIKA – International exhibition of security and fire protection equipment and products

Russia
Moscow
19.03.2019 - 22.03.2019

TECHTEXTIL RUSSIA – International Trade Fair for Technical Textiles, Nonwovens and Protective Clothing

Russia
Moscow
19.03.2019 - 22.03.2019

TEKHNODREV – International specialized exhibition. Technologies, equipment and tools for woodworking and furniture industry

Russia
St Petersburg
20.03.2019 - 22.03.2019

PROMTECHEXPO – Siberian industrial innovation forum

Russia
Omsk
20.03.2019 - 22.03.2019

VENDEXPO – International exhibition of vending technologies and self – service systems

Russia
Moscow
25.03.2019 - 27.03.2019

MASHEX SIBERIA – International Exhibition for machine – building and metalworking

Russia
Novosibirsk
26.03.2019 - 28.03.2019

ARCHIMEDES – Moscow international salon of inventions and innovative technologies

Russia
Moscow
26.03.2019 - 29.03.2019
April

MOSBUILD – International building and interiors trade show

Russia
Moscow
02.04.2019 - 05.04.2019

MIR STEKLA – International exhibition for Glass Products, Manufacturing, Processing and Finishing Technology

Russia
Moscow
02.04.2019 - 05.04.2019

UMIDS – International exhibition of furniture, materials, components and equipment for furniture production and woodworking

Russia
Krasnodar
03.04.2019 - 06.04.2019

AUTOWORLDEXPO – International motor show

Russia
St Petersburg
04.04.2019 - 07.04.2019

FOOD INDUSTRY. HORECA – Specialized exhibition of food products, and food and processing industry equipment.

Russia
Krasnoyarsk
10.04.2019 - 13.04.2019

TRANSRUSSIA – International exhibition for transport and logistics services and technologies

Russia
Moscow
15.04.2019 - 17.04.2019

ELECTRONTECHEXPO – International exhibition of technologies, equipment and materials for the electronic and electrical industries

Russia
Moscow
15.04.2019 - 17.04.2019

NEFTEGAZ – International exhibition of equipment and technologies for oil gas industries

Russia
Moscow
15.04.2019 - 18.04.2019

ELECTRO – International exhibition of electrical equipment for power engineering and electrical engineering, automation and industrial lighting

Russia
Moscow
15.04.2019 - 18.04.2019

INTERFOOD – Specialized exhibition of food products and drinks

Russia
St Petersburg
17.04.2019 - 19.04.2019

SENIOR GENERATION INTERNATIONAL FORUM – exhibition "Care/Aid and assistance. Everything for Health"

Russia
St Petersburg
17.04.2019 - 20.04.2019

INTERCHARM Professional – International perfumery and cosmetics exhibition

Russia
Moscow
18.04.2019 - 20.04.2019

DESIGN & DECOR – International exhibition of interior and decor items

Russia
St Petersburg
18.04.2019 - 20.04.2019

DENTAL SALON – Moscow international dental forum and exhibition

Russia
Moscow
22.04.2019 - 25.04.2019

MININGWORLD – International exhibition of machines and equipment for mining, processing and transportation of minerals

Russia
Moscow
23.04.2019 - 25.04.2019

COMPOSITE – EXPO / POLYURETHANEX – International specialized exhibition on raw materials, equipment and technologies for composites' producing

Russia
Moscow
23.04.2019 - 25.04.2019

TIRES & RUBBER – Anniversary international exhibition. rubber goods, tires, their production, raw materials and equipment

Russia
Moscow
23.04.2019 - 26.04.2019

SVIAZ – International exhibition information and communication technology

Russia
Moscow
23.04.2019 - 26.04.2019

NAVITECH – International navigation forum

Russia
Moscow
23.04.2019 - 26.04.2019

STL. SYSTEMS FOR TRANSPORT AND LOGISTICS – International exhibition. Transportation Technologies, logistics solutions, services and storage systems

Russia
Moscow
23.04.2019 - 26.03.2019
May

TECHNODREV Dalniy Vostok – International specialized exhibition for forestry, timber har – vesting, wood processing and furniture industry.

Russia
Krasnodar
01.05.2019 - 01.05.2019

DALEXPOMEBEL. FITTINGS. INTERIOR – Specialized exhibition for furniture and for materials, fittings and accessories for its production.

Russia
Krasnoyarsk
01.05.2019 - 01.05.2019

TECHNOPROM – Exhibition international forum of technological development

Russia
Novosibirsk
01.05.2019 - 01.05.2019

BAUMA CTT RUSSIA – International exhibition of construction equipment and technologies

Russia
Moscow
04.05.2019 - 07.05.2019

SEMIEXPO RUSSIA – International exhibition and conference on technologies, standards and equipment in the field of microelectronics

Russia
Moscow
14.05.2019 - 15.05.2019

STOMATOLOGY – International exhibition of equipment, instruments, materials and services for dentistry

Russia
St Petersburg
14.05.2019 - 16.05.2019

STEELSTRUCTURES – Specialized exhibition and steel structures market business platform

Russia
Moscow
14.05.2019 - 17.05.2019

METALLURGY – LITMASH/ TUBE / ALLUMINIUM – International Trade Fair for Metallurgy, Machinery, Plant Technology & Products

Russia
Moscow
14.05.2019 - 17.05.2019

OIL and GAS – International specialized exhibition of petrochemical industry in Russia

Russia
Ufa
21.05.2019 - 24.05.2019

MEDIMA – Medical exhibition / DENTIMA

Russia
Krasnodar
22.05.2019 - 24.05.2019

ANTI – TERROR – Security exhibition and forum

Russia
Krasnoyarsk
22.05.2019 - 24.05.2019

AUTO – SIB – Specialized exhibition of vehicles, equipment and tools, and parts and chemicals for vehicles

Russia
Novosibirsk
22.05.2019 - 25.05.2019

METALLOOBRABOTKA – International exhibition for the machine tool and metalworking industry

Russia
Moscow
27.05.2019 - 31.05.2019
June

WIRE RUSSIA – International wire and cable trade fair

Russia
Moscow
18.06.2019 - 20.06.2019

CHINA COMMODITY FAIR – National Chinese trade fair for Consumer goods

Russia
Moscow
18.06.2019 - 20.06.2019

ROSPLAST. PLASTICS. EQUIPMENT & ITEMS – International specialized exhibition of raw materials, equipment and technologies for the production of plastic goods and items

Russia
Moscow
18.06.2019 - 20.06.2019

ROSUPACK – International Exhibition for the Packaging Industry

Russia
Moscow
18.06.2019 - 21.06.2019

IMDS – International maritime defence show

Russia
St Petersburg
26.06.2019 - 30.06.2019
July

INNOPROM – International Fair

Russia
Ekaterinburg
08.07.2019 - 11.07.2019

MAKS – International aviation and space salon

Russia
Moscow
23.07.2019 - 28.07.2019
August

OIL. GAS. CHEMISTRY – Equipment and technologies for enterprises in petroleum, petrochemical and gas production industry

Russia
Krasnoyarsk
01.08.2019 - 01.08.2019

MIMS AUTOMECHANIKA MOSCOW – International exhibition of automotive parts, components, car maintenance equipment and products

Russia
Moscow
26.08.2019 - 29.08.2019
September

TRANSBALTICА – International exhibition of transport, logistics and customs services, technical equipment and warehouse technologies

Russia
St Petersburg
01.09.2019 - 01.09.2019

INTERAUTO – International exhibition of automotive industry

Russia
Moscow
02.09.2019 - 05.09.2019

EXPO DREV – Specialized exhibition

Russia
Krasnoyarsk
03.09.2019 - 06.09.2019

EXCHANGE COURTYARD – Interregional Exhibition – Fair

Russia
Orenburg
11.09.2019 - 13.09.2019

KHIMIA – International Exhibition for the Chemical Industry and Science

Russia
Moscow
16.09.2019 - 19.09.2019

RADEL: ELECTRONICS & INSTRUMENTATION – International Specialized Exhibition

Russia
St Petersburg
17.09.2019 - 19.09.2019

PROMEXPO – Russian specialized exhibition

Russia
Volgograd
17.09.2019 - 19.09.2019

NEVA – International Maritime Exhibition and Conferences of Russia

Russia
St Petersburg
17.09.2019 - 20.09.2019

KINO EXPO – Convention & Exhibition

Russia
St Petersburg
17.09.2019 - 20.09.2019

MINE – Specialized Exhibition of modern technologies, equipment and machinery for the extraction and enrichment of ores and minerals

Russia
Perm
22.09.2019 - 25.09.2019

CeMAT Russia – International exhibition for materials handling, warehousing equipment and logistics

Russia
Moscow
24.09.2019 - 26.09.2019

MIR DETSTVA – International Exhibition for Goods and Services for Children and Teenagers, New Personality Developing Systems

Russia
Moscow
24.09.2019 - 27.09.2019

WORLDFOOD – International Food Exhibition

Russia
Moscow
24.09.2019 - 27.09.2019
October

CRYOGEN EXPO – International Specialized Exhibition

Russia
Moscow
01.10.2019 - 01.10.2019

ATOMEX – International Forum of Nuclear Industry

Russia
Moscow
01.10.2019 - 01.10.2019

MASHEX MOSCOW – International exhibition of equipment for metal shapes, pipes, sheet metal working and metal products manufacturing

Russia
Moscow
01.10.2019 - 01.10.2019

PHARMA – International specialized exhibition of medicines, food and dietary supplements

Russia
St Petersburg
01.10.2019 - 01.10.2019

ABITA: INTERIOR & COUNTRY HOUSE – International exhibition of country houses, cottages, materials and technologies used in low – rise building

Russia
Perm
03.10.2019 - 06.10.2019

AGROPRODMASH – International Exhibition for Machinery, Equipment and Ingredients for the Food Processing Industry

Russia
Moscow
07.10.2019 - 11.10.2019

INDECOR – Exhibition of interior and decor items

Russia
Moscow
09.10.2019 - 12.10.2019

WELDEX – International exhibition for welding materials, equipment and technologies

Russia
Moscow
15.10.2019 - 18.10.2019

CHIPEXPO – International exhibition of electronics, components and equipment

Russia
Moscow
16.10.2019 - 18.10.2019

AUTOMATION – International Specialized Exhibition. Integrated automation of Industrial Manufactures, Power Engineering, Transport

Russia
St Petersburg
17.10.2019 - 19.10.2019

GAS SUF – International specialized exhibition of equipment and technologies for gas distribution and efficient use of gas

Russia
Moscow
22.10.2019 - 24.10.2019

WASMA – International exhibition of equipment and technologies for water treatment, waste management and recycling

Russia
Moscow
22.10.2019 - 24.10.2019

INTEGRATED SYSTEMS RUSSIA – №1 show in Russia and CIS countries for professional AV and electronic systems integration

Russia
Moscow
23.10.2019 - 25.10.2019

HI – TECH BUILDING – International Exhibition & Forum of Building automation, Smart home, Clever city,| Energy Efficiency

Russia
Moscow
23.10.2019 - 25.10.2019

InterCHARM – International perfumery and cosmetics exhibition

Russia
Moscow
23.10.2019 - 26.10.2019
November

INTER FOOD SIBERIA – International specialized exhibition

Russia
Novosibirsk
01.11.2019 - 01.11.2019

PAP FOR – Exhibition for producers and suppliers of paper making machinery, chemicals, raw materials

Russia
St Petersburg
01.11.2019 - 01.11.2019

MEBEL – International Exhibition for Furniture, Fittings and Upholstery

Russia
Moscow
01.11.2019 - 01.11.2019

PHARMTECH & INGREDIENTS. – International exhibition of equipment, raw materials and technologies for pharmaceutical production

Russia
Moscow
01.11.2019 - 01.11.2019

MOSCOW HALAL EXPO – International exhibition

Russia
Moscow
01.11.2019 - 01.11.2019

MEDICINE AND HEALTH – International exhibition of medical equipment, tools, supplies, pharmaceuticals, health care and spa treatment

Russia
Perm
01.11.2019 - 01.11.2019

FOOD & PACKAGING – International Specialized Exhibition of food products, raw materials, equipment and technologies for their production, as well as all kinds of food packaging

Russia
Perm
01.11.2019 - 01.11.2019

THE WORLD OF MOTHERHOOD AND CHILDHOOD – Specialized exhibition

Russia
Ufa
01.11.2019 - 01.11.2019

SECURIKA – International exhibition of security and fire protection equipment and products

Russia
St Petersburg
12.11.2019 - 14.11.2019
December

NEW YEAR GIFT – International exhibition

Russia
St Petersburg
01.12.2019 - 01.12.2019

SMART FARM – Exhibition of equipment, feed and veterinary products for animal and poultry farming

Russia
St Petersburg
01.12.2019 - 01.12.2019

WOODEX – International exhibition of logging machines, equipment and technologies for woodworking and furniture production

Russia
Moscow
03.12.2019 - 06.12.2019
The list of the RUSSIAN exhibitions for 2018
Exhibitions name
Country
City
Dates
January

OCM – Specialized exhibition of construction materials

Russia
Moscow
23.01.2018 - 26.01.2018

UPAKOVKA – Processing & Packaging

Russia
Moscow
23.01.2018 - 26.01.2018

INTERPLASTICA – International Trade Fair Plastics and Rubber

Russia
Moscow
23.01.2018 - 26.01.2018

CONSTRACTION and ARCHITECTURE SHOW – Specialized exhibition of construction and architecture projects, new construction technologies and equipment, construction and finishing materials.

Russia
Krasnoyarsk
23.01.2018 - 26.01.2018

MVC: CEREALS – MIXED FEED – VETERINARY – International Specialized Trade and Industrial Exhibition

Russia
Moscow
30.01.2018 - 01.02.2018

CSTB. TELECOM & MEDIA – International exhibition and forum

Russia
Moscow
30.01.2018 - 01.02.2018

METALWORK and WELDING SHOW – Specialized show

Russia
Krasnoyarsk
31.01.2018 - 02.02.2018
February

TIME – TESTED RECIPES FOR SUCCESSFUL BUSINESS – International exhibition for food, beverages and food raw materials

Russia
Moscow
01.02.2018 - 01.02.2018

FAIR FOLK ART – Interregional exhibition – fair of folk crafts and arts and crafts

Russia
Perm
01.02.2018 - 01.02.2018

PRODEXPO – International Exhibition for Food, Beverages, Food Raw Materials

Russia
Moscow
05.02.2018 - 09.02.2018

AQUATHERM MOSCOW – International exhibition for domestic and industrial heating, water supply, engineering and plumbing systems, ventilation, air – conditioning and equipment for pools, saunas and spas

Russia
Moscow
06.02.2018 - 09.02.2018

SECURITY AND SAFETY TECHNOLOGIES (TB Forum) – 21st International forum

Russia
Moscow
13.02.2018 - 15.02.2018

POWER ENGINEERING – Specialized exhibition

Russia
Moscow
13.02.2018 - 15.02.2018

OIL. GAS. CHEMISTRY. ECOLOGY – All – Russian Specialized Exhibition with International Participation

Russia
Naberezhnye Chelny
14.02.2018 - 16.02.2018

MACHINE – BUILDING. METALWORKING. METALLURGY.б WELDING – All – Russian Specialized Exhibition with International Participation

Russia
Naberezhnye Chelny
14.02.2018 - 16.02.2018

XII INDUSTRIAL FORUM – International specialized exhibition of Nanotechnology in Industry

Russia
Naberezhnye Chelny
14.02.2018 - 16.02.2018

PROMEXPO – International industry exhibition

Russia
Ufa
20.02.2018 - 22.02.2018

COMPOSITE – EXPO / POLYURETHANEX – International specialized exhibition on raw materials, equipment and technologies for composites' producing

Russia
Moscow
27.02.2018 - 01.03.2018

THE TERRITORY OF THE NDT – Exhibition of tools and non – destructive testing technology

Russia
Moscow
27.02.2018 - 01.03.2018

SECURIKA KRASNODAR – International exhibition of security and fire protection equipment and products

Russia
Krasnodar
27.02.2018 - 02.03.2018

INTERLAKOKRASKA – International specialized exhibition

Russia
Moscow
27.02.2018 - 02.03.2018

PHOTONICS – WORLD OF LASERS AND OPTICS – International exhibition laser, optical and optoelectronic technologies

Russia
Moscow
27.02.2018 - 02.03.2018

YUGBUILD / WORLDBUILD – International exhibition of building and finishing materials, engineering equipment, construction machinery and architectural projects

Russia
Moscow
27.02.2018 - 02.03.2018

CLIMATE WORLD – International specialized exhibition

Russia
Moscow
27.02.2018 - 02.03.2018

AGRO – Specialized аgricultural show

Russia
Orenburg
28.02.2018 - 02.03.2018
March

MASHINBUILDING – Specialized exhibition

Russia
Chelyabinsk
01.03.2018 - 01.03.2018

SENIOR GENERATION INTERNATIONAL FORUM – exhibition "Care/Aid and assistance. Everything for Health"

Russia
St Petersburg
01.03.2018 - 01.03.2018

PROMTECHEXPO – Siberian industrial innovation forum

Russia
Omsk
01.03.2018 - 01.03.2018

SIPS SOUTH RUSSIA – Security exhibition

Russia
Krasnodar
01.03.2018 - 01.03.2018

AMUSEMENT RIDES AND ENTERTAINMENT EQUIPMENT RAAPA EXPO – International exhibition

Russia
Moscow
01.03.2018 - 03.03.2018

MODERN BAKERY MOSCOW – International Trade Fair for Bakery and Confectionery

Russia
Moscow
12.03.2018 - 15.03.2018

INTERMED – International exhibition of medical treatment abroad

Russia
Moscow
13.03.2018 - 15.03.2018

MITT – Moscow international travel & tourism exhibition

Russia
Moscow
13.03.2018 - 15.03.2018

AGROKOMPLEX – Agricultural Exhibition

Russia
Ufa
14.03.2018 - 17.03.2018

EXPOELECTRONICA – International exhibition of electronic components, modules and systems

Russia
Moscow
17.03.2018 - 19.03.2018

TEKHNODREV – International specialized exhibition. Technologies, equipment and tools for woodworking and furniture industry

Russia
St Petersburg
20.03.2018 - 22.03.2018

HiTech – International specialized exhibition

Russia
St Petersburg
20.03.2018 - 22.03.2018

OBUV. MIR KOZHI – International exhibition for shoes and leather products

Russia
Moscow
20.03.2018 - 23.03.2018

MIPS / SECURIKA – International exhibition of security and fire protection equipment and products

Russia
Moscow
20.03.2018 - 23.03.2018

INLEGMASH – International exhibition

Russia
Moscow
20.03.2018 - 23.03.2018

TECHTEXTIL RUSSIA – International Trade Fair for Technical Textiles, Nonwovens and Protective Clothing

Russia
Moscow
20.03.2018 - 23.03.2018

COUNTRY LIVING – International exhibition for country housing construction

Russia
St Petersburg
23.03.2018 - 25.03.2018

MASHEX SIBERIA – International Exhibition for machine – building and metalworking

Russia
Novosibirsk
27.03.2018 - 30.03.2018

OIL. GAS. ENERGY – Specialized Exhibition

Russia
Orenburg
28.03.2018 - 30.03.2018

VENDEXPO – International exhibition of vending technologies and self – service systems

Russia
Moscow
28.03.2018 - 30.03.2018

FOOD INDUSTRY. HORECA – Specialized exhibition of food products, and food and processing industry equipment.

Russia
Krasnoyarsk
28.03.2018 - 31.03.2018

UMIDS – International exhibition of furniture, materials, components and equipment for furniture production and woodworking

Russia
Krasnodar
28.03.2018 - 31.03.2018

EXPOHORECA – International exhibition of hospitality industry

Russia
St Petersburg
28.03.2018 - 31.03.2018

INDECOR – Exhibition of interior and decor items

Russia
Krasnodar
28.03.2018 - 31.03.2018
April

MACHINE TOOL INDUSTRY – Specialized exhibition

Russia
Nizhniy Novgorod
01.04.2018 - 01.04.2018

JAR – BIRD – Festival of folk craftsmen and artists of Russia

Russia
Moscow
01.04.2018 - 01.04.2018

MOSBUILD – Building and interiors trade show

Russia
Moscow
03.04.2018 - 06.04.2018

BATIMAT RUSSIA – International construction and interior exhibition

Russia
Moscow
03.04.2018 - 06.04.2018

FOODEXPO – Food and Drinks exhibition

Russia
Simferopol
05.04.2018 - 07.04.2018

ARCHIMEDES – Moscow international salon of inventions and innovative technologies

Russia
Moscow
05.04.2018 - 08.04.2018

AUTOWORLDEXPO – International motor show

Russia
St Petersburg
11.04.2018 - 15.04.2018

NEFTEGAZ – International exhibition of equipment and technologies for oil gas industries

Russia
Moscow
16.04.2018 - 19.04.2018

ELECTRO – International Exhibition of Electrical Equipment for Power Engineering and Electrical Engineering, Automation and Industrial Lighting

Russia
Moscow
16.04.2018 - 19.04.2018

TRANSRUSSIA – International exhibition for transport and logistics services and technologies

Russia
Moscow
17.04.2018 - 19.04.2018

INTERFOOD – Specialized exhibition

Russia
St Petersburg
17.04.2018 - 19.04.2018

MININGWORLD – International exhibition of machines and equipment for mining, processing and transportation of minerals

Russia
Moscow
17.04.2018 - 19.04.2018

ELECTRONTECHEXPO – International exhibition of technologies, equipment and materials for the electronic and electrical industries

Russia
Moscow
17.04.2018 - 19.04.2018

SENIOR GENERATION – International forum

Russia
St Petersburg
18.04.2018 - 21.04.2018

DENTAL SALON – Moscow International Dental Forum and Exhibition

Russia
Moscow
23.04.2018 - 26.04.2018

INTERFOOD – Specialized exhibition

Russia
Krasnodar
24.04.2018 - 26.04.2018

VINORUS. VINOTECH – International exhibition of wine, equipment and technologies for winegrowing and winemaking

Russia
Krasnodar
24.04.2018 - 26.04.2018

TIRES & RUBBER – Anniversary international exhibition. Rubber goods, tires, their production, raw materials and equipment

Russia
Moscow
24.04.2018 - 27.04.2018

SVIAZ – International exhibition information and communication technology

Russia
Moscow
24.04.2018 - 27.04.2018

NAVITECH – International navigation forum

Russia
Moscow
24.04.2018 - 27.04.2018

INTERCHARM Professional – International perfumery and cosmetics exhibition

Russia
Moscow
25.04.2018 - 27.04.2018

STL. SYSTEMS FOR TRANSPORT AND LOGISTICS – International exhibition. Transportation Technologies, logistics solutions, services and storage systems

Russia
Moscow
25.04.2018 - 28.04.2018
May

METALLOOBRABOTKA – International exhibition

Russia
Moscow
14.05.2018 - 18.05.2018

STOMATOLOGY – International exhibition of equipment, instruments, materials and services for dentistry

Russia
St Petersburg
16.05.2018 - 18.05.2018

MEDIMA – Medical exhibition

Russia
Krasnodar
23.05.2018 - 25.05.2018

AUTO – SIB – Specialized exhibition

Russia
Novosibirsk
23.05.2018 - 26.05.2018

OIL and GAS – Specialized exhibition

Russia
Ufa
23.05.2018 - 26.05.2018

TECHNODREV Dalniy Vostok – International specialized exhibition for technologies, machinery, equipment and tools for forestry, timber har – vesting, wood processing and furniture industry. Timber housing. Forest resources protection and replenishment technol

Russia
Krasnoyarsk
24.05.2018 - 27.05.2018

DALEXPOMEBEL. FITTINGS. INTERIOR – Specialized exhibition for furniture and for materials, fittings and accessories for its production.

Russia
Krasnoyarsk
24.05.2018 - 27.05.2018

AUTOMATION. SAFETY. COMMUNICATION – Multi – sectoral exhibition. Automation systems of production.

Russia
Krasnoyarsk
24.05.2018 - 27.05.2018

MIR STEKLA – International exhibition

Russia
Moscow
28.05.2018 - 31.05.2018

LESHOW – International leather & fur fashion trade fair

Russia
Moscow
29.05.2018 - 31.05.2018

STEELSTRUCTURES – Specialized exhibition and steel structures market business platform

Russia
Moscow
29.05.2018 - 01.06.2018

ANTI – TERROR – Security exhibition and forum

Russia
Krasnoyarsk
30.05.2018 - 01.06.2018

CHINA COMMODITY FAIR – National Chinese trade fair for Consumer goods

Russia
Moscow
30.05.2018 - 01.06.2018
June

TECHNOPROM – Exhibition international forum of technological development

Russia
Novosibirsk
01.06.2018 - 01.06.2018

SEMICON RUSSIA – The leading forum for microelectronics manufacturing

Russia
Moscow
01.06.2018 - 01.06.2018

ART – International exhibition and sale of paintings, drawings, sculptures, photos and articles of arts and crafts

Russia
Perm
02.06.2018 - 12.06.2018

CONSTRUCTION EQUIPMENT AND TECHNOLOGIES / CTT – International exhibition

Russia
Moscow
05.06.2018 - 08.06.2018

ROSPLAST. PLASTICS. EQUIPMENT & ITEMS – International specialized exhibition of raw materials, equipment and technologies for the production of plastic goods and items

Russia
Moscow
19.06.2018 - 21.06.2018

ROSMOULD – International specialized exhibition. Moulds, Die moulds, Stamps

Russia
Moscow
19.06.2018 - 21.06.2018

ROSUPACK – International Exhibition for the Packaging Industry

Russia
Moscow
19.06.2018 - 22.06.2018

IMDS – International maritime defence show

Russia
St Petersburg
28.06.2018 - 02.07.2018
July

CACIB – International Dog Show

Russia
Kazan
01.07.2018 - 01.07.2018

INNOPROM – International Fair

Russia
Ekaterinburg
09.07.2018 - 12.07.2018
August

MIMS AUTOMECHANIKA MOSCOW – International exhibition of automotive parts, components, car maintenance equipment and products

Russia
Moscow
01.08.2018 - 01.08.2018

INTERAUTO – International exhibition of automotive industry

Russia
Moscow
01.08.2018 - 01.08.2018
September

WORLDFOOD – International Food Exhibition

Russia
Moscow
01.09.2018 - 01.09.2018

VOLGA PHARMA SUMMIT – Pharmaceutical Products, Medical Equipment, Packaging Materials Exhibition

Russia
Volgograd
01.09.2018 - 01.09.2018

ST. PETERSBURG INTERNATIONAL FORESTRY FORUM

Russia
St Petersburg
01.09.2018 - 01.09.2018

DESIGN & DECOR – International exhibition of interior and decor items

Russia
St Petersburg
01.09.2018 - 01.09.2018

OLDER GENERATION – Specialized exhibition of goods and services for older people

Russia
Perm
01.09.2018 - 01.09.2018

KINO EXPO – Convention & Exhibition

Russia
St Petersburg
01.09.2018 - 01.09.2018

CeMAT Russia – International exhibition for materials handling, warehousing equipment and logistics

Russia
Moscow
01.09.2018 - 01.09.2018

PROMEXPO – Russian specialized exhibition

Russia
Volgograd
01.09.2018 - 01.09.2018

MIR DETSTVA – International Exhibition for Goods and Services for Children and Teenagers, New Personality Developing Systems

Russia
Moscow
01.09.2018 - 01.09.2018

DENTAL EXPO – International specialized exhibition

Russia
Moscow
01.09.2018 - 01.09.2018

EXCHANGE COURTYARD – Interregional Exhibition – Fair

Russia
Orenburg
12.09.2018 - 14.09.2018
October

CHIPEXPO – International exhibition

Russia
Moscow
01.10.2018 - 01.10.2018

ELECTROTECH SIBERIA – International specialized exhibition

Russia
Novosibirsk
01.10.2018 - 01.10.2018

KHIMIA – International Exhibition for the Chemical Industry and Science

Russia
Moscow
01.10.2018 - 01.10.2018

GOLDEN AUTUMN – The Russian agricultural exhibition

Russia
Moscow
01.10.2018 - 01.10.2018

ATOMEX – International Forum of Nuclear Industry

Russia
Moscow
01.10.2018 - 01.10.2018

GAS SUF – International specialized exhibition of equipment and technologies for gas distribution and efficient use of gas

Russia
Moscow
01.10.2018 - 01.10.2018

WOODEX SIBERIA – Exhibition of technologies, equipment and tools for woodworking industry

Russia
Novosibirsk
01.10.2018 - 01.10.2018

AGROPRODMASH – International Exhibition for Machinery, Equipment and Ingredients for the Food Processing Industry

Russia
Moscow
01.10.2018 - 01.10.2018

RYBPROMRESURS – International Specialized Exhibition "Rybpromresurs – Fishing and Reproduction of Aquatic Bioresources"

Russia
Moscow
01.10.2018 - 01.10.2018

BANKING AUTOMATION: ALL PRODUCTS AND SOLUTIONS – International Forum

Russia
Moscow
01.10.2018 - 01.10.2018

RADEL: ELECTRONICS & INSTRUMENTATION – International Specialized Exhibition

Russia
St Petersburg
01.10.2018 - 01.10.2018

MINE – Specialized Exhibition of modern technologies, equipment and machinery for the extraction and enrichment of ores and minerals

Russia
Perm
01.10.2018 - 01.10.2018

MASHEX MOSCOW – International exhibition of equipment for metal shapes, pipes, sheet metal working and metal products manufacturing

Russia
Moscow
01.10.2018 - 01.10.2018

DENTAL EXPO – International exhibition of equipment, instruments, materials and services for dentistry

Russia
St Petersburg
01.10.2018 - 01.10.2018

AUTOMATION – International Specialized Exhibition. Integrated automation of Industrial Manufactures, Power Engineering, Transport

Russia
St Petersburg
01.10.2018 - 01.10.2018

TRANSTEC – International Exhibition & 6th International Conference for Russian Ports and Shipping

Russia
St Petersburg
09.10.2018 - 11.10.2018

AGROSALON – The International specialized exhibition of agricultural machinery

Russia
Moscow
09.10.2018 - 12.10.2018

WELDEX – International exhibition for welding materials, equipment and technologies

Russia
Moscow
16.10.2018 - 19.10.2018

LESDREVMASH – International exhibition Machinery, Equipment and Technology for Logging, Woodworking and Furniture Industries

Russia
Moscow
22.10.2018 - 25.10.2018

WASMA – International exhibition of equipment and technologies for water treatment, waste management and recycling

Russia
Moscow
23.10.2018 - 25.10.2018
November

CRYOGEN EXPO – International Specialized Exhibition

Russia
Moscow
01.11.2018 - 01.11.2018

HI – TECH BUILDING – International Exhibition & Forum

Russia
Moscow
01.11.2018 - 01.11.2018

INTEGRATED SYSTEMS RUSSIA – №1 show in Russia and CIS countries for professional AV and electronic systems integration

Russia
Moscow
01.11.2018 - 01.11.2018

INTER FOOD SIBERIA – International specialized exhibition

Russia
Novosibirsk
01.11.2018 - 01.11.2018

MEBEL – International Exhibition for Furniture, Fittings and Upholstery

Russia
Moscow
01.11.2018 - 01.11.2018

PHARMTECH & INGREDIENTS. EQUIPMENT, RAW MATERIALS AND TECHNOLOGIES FOR PHARMACEUTICAL PRODUCTION – International exhibition

Russia
Moscow
01.11.2018 - 01.11.2018

OIL. GAS. CHEMISTRY – Equipment and technologies for enterprises in petroleum, petrochemical and gas production industry

Russia
Krasnoyarsk
01.11.2018 - 01.11.2018

TRANSBALTIC – International exhibition of transport, logistics and customs services, technical equipment and warehouse technologies

Russia
St Petersburg
01.11.2018 - 01.11.2018

MOSCOW HALAL EXPO – International exhibition

Russia
Moscow
01.11.2018 - 01.11.2018

MEDICINE AND HEALTH – International exhibition of medical equipment, tools, supplies, pharmaceuticals, health care and spa treatment

Russia
Perm
01.11.2018 - 01.11.2018

FOOD & PACKAGING – International Specialized Exhibition of food products, raw materials, equipment and technologies for their production, as well as all kinds of food packaging

Russia
Perm
01.11.2018 - 01.11.2018

THE WORLD OF MOTHERHOOD AND CHILDHOOD – Specialized exhibition

Russia
Ufa
01.11.2018 - 01.11.2018

SMART FARM – Exhibition of equipment, feed and veterinary products for animal and poultry farming

Russia
St Petersburg
01.11.2018 - 01.11.2018

WOODEX – International exhibition of logging machines, equipment and technologies for woodworking and furniture production

Russia
Moscow
01.11.2018 - 01.11.2018

CONSUMEXPO – International Exhibition for Consumer Goods

Russia
Moscow
01.11.2018 - 01.11.2018

ECOLOGICAL SECURITY – Specialized exhibition

Russia
St Petersburg
01.11.2018 - 01.11.2018

PAP FOR – Exhibition for producers and suppliers of paper making machinery, chemicals, raw materials

Russia
St Petersburg
13.11.2018 - 16.11.2018
December

INTERNATIONAL CAT SHOW – International exhibition of cats, goods for their maintenance and care

Russia
Perm
01.12.2018 - 01.12.2018

ANTIQUE SALON & WORLD OF ENTERTAINMENT – Inter – regional exhibition and sale of antiques and collectibles. Fair handicrafts, products for hobby and private collections

Russia
Perm
01.12.2018 - 01.12.2018

ABITA: INTERIOR & COUNTRY HOUSE – International exhibition of country houses, cottages, materials and technologies used in low – rise building

Russia
Perm
01.12.2018 - 01.12.2018

NEW YEAR GIFT – International exhibition

Russia
St Petersburg
01.12.2018 - 01.12.2018
The list of the RUSSIAN exhibitions for 2017
Exhibitions name
Country
City
Dates
January

OCM – 18th Specialized exhibition of construction materials

Russia
Moscow
24.01.2017 - 27.01.2017

UPAKOVKA – Processing & Packaging

Russia
Moscow
24.01.2017 - 27.01.2017

INTERPLASTICA – 20th International Trade Fair Plastics and Rubber

Russia
Moscow
24.01.2017 - 27.01.2017

MVC: CEREALS MIXED FEED VETERINARY – 22th International Specialized Trade and Industrial Exhibition

Russia
Moscow
31.01.2017 - 02.01.2017
February

TIME TESTED RECIPES FOR SUCCESSFUL BUSINESS – 24th International exhibition for food, beverages and food raw materials

Russia
Moscow
06.02.2017 - 10.02.2017

CSTB. TELECOM & MEDIA – 19 – я International exhibition and forum

Russia
Moscow
07.02.2017 - 09.02.2017

OIL. GAS. ENERGY – 14th Specialized Exhibition

Russia
Orenburg
15.02.2017 - 17.02.2017

XII INDUSTRIAL FORUM – International specialized exhibition of Nanotechnology in Industry

Russia
Naberezhnye Chelny
15.02.2017 - 17.02.2017

INLEGMASH – 17th International exhibition

Russia
Moscow
20.02.2017 - 22.02.2017

FASHION SALE – International exhibition of beauty industry

Russia
St Petersburg
23.02.2017 - 26.02.2017

VENDEXPO – International exhibition of vending technologies and self – service systems

Russia
Moscow
28.02.2017 - 02.02.2017

COMPOSITE EXPO – 10th International specialized exhibition

Russia
Moscow
28.02.2017 - 02.02.2017

CLIMATE WORLD – 13th International specialized exhibition

Russia
Moscow
28.02.2017 - 03.02.2017

INTERLAKOKRASKA – 21st International exhibition

Russia
Moscow
28.02.2017 - 03.02.2017

PHOTONICS WORLD OF LASERS AND OPTICS – 12th International exhibition laser, optical and optoelectronic technologies

Russia
Moscow
28.02.2017 - 03.02.2017

YUGBUILD/WORLDBUILD – International exhibition of building and finishing materials, engineering equipment, construction machinery and architectural projects

Russia
Krasnodar
28.02.2017 - 03.02.2017

FAIR FOLK ART – 11th Interregional exhibition – fair of folk crafts and arts and crafts

Russia
Perm
28.02.2017 - 05.02.2017
March

THE TERRITORY OF THE NDT – Exhibition of tools and non – destructive testing technology

Russia
Moscow
01.03.2017 - 03.03.2017

AMUSEMENT RIDES AND ENTERTAINMENT EQUIPMENT RAAPA EXPO – 19th International exhibition

Russia
Moscow
02.03.2017 - 04.03.2017

EXPOHORECA – 15th International exhibition of hospitality industry

Russia
St Petersburg
02.03.2017 - 05.03.2017

MODERN BAKERY MOSCOW – International Trade Fair for Bakery and Confectionery

Russia
Moscow
13.03.2017 - 16.03.2017

INTERMED – 8th International exhibition of medical treatment abroad

Russia
Moscow
14.03.2017 - 16.03.2017

MITT – 24th Moscow international travel & tourism exhibition

Russia
Moscow
14.03.2017 - 16.03.2017

SECURIKA – 23nd International exhibition of security and fire protection equipment and products

Russia
Moscow
21.03.2017 - 24.03.2017

OBUV. MIR KOZHI – International exhibition for shoes and leather products

Russia
Moscow
21.03.2017 - 24.03.2017

PROMTECHEXPO – Siberian industrial innovation forum

Russia
Omsk
22.03.2017 - 24.03.2017

COUNTRY LIVING – International exhibition for country housing construction

Russia
St Petersburg
24.03.2017 - 26.03.2017

INDECOR – Exhibition of interior and decor items

Russia
Krasnodar
29.03.2017 - 01.03.2017

UMIDS – International exhibition of furniture, materials, components and equipment for furniture production and woodworking

Russia
Krasnodar
29.03.2017 - 01.03.2017
April

MOSBUILD – 23rd Building and interiors trade show

Russia
Moscow
04.04.2017 - 07.04.2017

AUTOWORLDEXPO – 26 – я International motor show

Russia
St Petersburg
05.04.2017 - 09.04.2017

SENIOR GENERATION – International forum

Russia
St Petersburg
12.04.2017 - 15.04.2017

NEFTEGAZ – 17th International exhibition of equipment and technologies for oil gas industries

Russia
Moscow
17.04.2017 - 20.04.2017

TIRES & RUBBER – 20th Anniversary international exhibition. Rubber goods, tires, their production, raw materials and equipment

Russia
Moscow
17.04.2017 - 20.04.2017

JAR BIRD – 11 Festival of folk craftsmen and artists of Russia

Russia
Moscow
19.04.2017 - 23.04.2017

MININGWORLD – 21st International exhibition of machines and equipment for mining, processing and transportation of minerals

Russia
Moscow
25.04.2017 - 27.04.2017

ELECTRONTECHEXPO – 15th International exhibition of technologies, equipment and materials for the electronic and electrical industries

Russia
Moscow
25.04.2017 - 27.04.2017

VINORUS. VINOTECH – International exhibition of wine, equipment and technologies for winegrowing and winemaking

Russia
Krasnodar
25.04.2017 - 27.04.2017

SVIAZ – 29th International exhibition information and communication technology

Russia
Moscow
25.04.2017 - 28.04.2017

NAVITECH – 11th International navigation forum

Russia
Moscow
25.04.2017 - 28.04.2017

STL. SYSTEMS FOR TRANSPORT AND LOGISTICS – 23rd International exhibition. Transportation Technologies, logistics solutions, services and storage systems

Russia
Moscow
25.04.2017 - 28.04.2017
May

METALLOOBRABOTKA – 18th International exhibition

Russia
Moscow
15.05.2017 - 19.05.2017

STOMATOLOGY – 20th International exhibition of equipment, instruments, materials and services for dentistry

Russia
St Petersburg
16.05.2017 - 18.05.2017

ARCHIMEDES – Moscow international salon of inventions and innovative technologies

Russia
Moscow
16.05.2017 - 19.05.2017

ART – 18th International exhibition and sale of paintings, drawings, sculptures, photos and articles of arts and crafts

Russia
Perm
25.05.2017 - 04.05.2017

LESHOW – 20th International leather & fur fashion trade fair

Russia
Moscow
29.05.2017 - 31.05.2017
June

WIRE RUSSIA – International wire and cable trade fair

Russia
Moscow
05.06.2017 - 08.06.2017

MIR STEKLA – 19th International exhibition

Russia
Moscow
05.06.2017 - 08.06.2017

STEELSTRUCTURES – Specialized exhibition and steel structures market business platform

Russia
Moscow
05.06.2017 - 08.06.2017

CHINA COMMODITY FAIR – National Chinese trade fair for Consumer goods

Russia
Moscow
06.06.2017 - 08.06.2017

SEMICON RUSSIA – The leading forum for microelectronics manufacturing

Russia
Moscow
07.06.2017 - 08.06.2017

ROSMOULD – International specialized exhibition. Moulds, Die moulds, Stamps

Russia
Moscow
20.06.2017 - 22.06.2017

ROSUPACK – 22nd International Exhibition for the Packaging Industry

Russia
Moscow
20.06.2017 - 23.06.2017

IMDS – International maritime defence show

Russia
St Petersburg
28.06.2017 - 02.06.2017
July

INNOPROM – International Fair

Russia
Ekaterinburg
10.07.2017 - 13.07.2017

CACIB – International Dog Show

Russia
Kazan
29.07.2017 - 30.07.2017
August

MAKS – International aviation and space salon

Russia
Moscow
15.08.2017 - 20.08.2017

ORTHODOX RUSSIA / FAIR HONEY "HONEY SPAS" – 11 inter – regional exhibition of monasteries and temples, Orthodox publishing houses, art and restoration and jewelry workshops, church attributes, icon painting, chime casting, handicrafts, gifts for orthodox ho

Russia
Perm
16.08.2017 - 22.08.2017
September

WORLDFOOD – International Food Exhibition

Russia
Moscow
12.09.2017 - 15.09.2017

VOLGA PHARMA SUMMIT – Pharmaceutical Products, Medical Equipment, Packaging Materials Exhibition

Russia
Volgograd
13.09.2017 - 15.09.2017

EXCHANGE COURTYARD – Interregional Exhibition – Fair

Russia
Orenburg
13.09.2017 - 15.09.2017

DESIGN & DECOR – International exhibition of interior and decor items

Russia
St Petersburg
13.09.2017 - 15.09.2017

OLDER GENERATION – 4rd Specialized exhibition of goods and services for older people

Russia
Perm
13.09.2017 - 17.09.2017

KINO EXPO – Convention & Exhibition

Russia
St Petersburg
18.09.2017 - 21.09.2017

NEVA – International Maritime Exhibition and Conferences of Russia

Russia
St Petersburg
19.09.2017 - 22.09.2017

PROMEXPO – Russian specialized exhibition

Russia
Volgograd
27.09.2017 - 29.09.2017

CHIPEXPO – International exhibition

Russia
Moscow
27.09.2017 - 29.09.2017
October

MINE – Specialized Exhibition of modern technologies, equipment and machinery for the extraction and enrichment of ores and minerals

Russia
Perm
10.10.2017 - 13.10.2017

WELDEX – 16th International exhibition for welding materials, equipment and technologies

Russia
Moscow
10.10.2017 - 13.10.2017

COUNTRY LIVING – International exhibition for country housing construction

Russia
St Petersburg
13.10.2017 - 15.10.2017

WASMA – 13th International exhibition of equipment and technologies for water treatment, waste management and recycling

Russia
Moscow
17.10.2017 - 19.10.2017

DENTAL EXPO – International exhibition of equipment, instruments, materials and services for dentistry

Russia
St Petersburg
24.10.2017 - 26.10.2017

AUTOMATION – 18th International Specialized Exhibition. Integrated automation of Industrial Manufactures, Power Engineering, Transport

Russia
St Petersburg
25.10.2017 - 27.10.2017

RADEL: ELECTRONICS & INSTRUMENTATION – 17th International Specialized Exhibition

Russia
St Petersburg
25.10.2017 - 27.10.2017
November

SECURIKA – International exhibition of security and fire protection equipment and products

Russia
St Petersburg
07.11.2017 - 09.11.2017

WOODEX – The 15th International exhibition of logging machines, equipment and technologies for woodworking and furniture production

Russia
Moscow
14.11.2017 - 17.11.2017

MEDICINE AND HEALTH – 23th International exhibition of medical equipment, tools, supplies, pharmaceuticals, health care and spa treatment

Russia
Perm
15.11.2017 - 18.11.2017

MOSCOW HALAL EXPO – International exhibition

Russia
Moscow
16.11.2017 - 18.11.2017

FOOD & PACKAGING – 5 – th International Specialized Exhibition of food products, raw materials, equipment and technologies for their production, as well as all kinds of food packaging

Russia
Perm
22.11.2017 - 25.11.2017

SMART FARM – Exhibition of equipment, feed and veterinary products for animal and poultry farming

Russia
St Petersburg
29.11.2017 - 30.11.2017

TRANSBALTIC – International exhibition of transport, logistics and customs services, technical equipment and warehouse technologies

Russia
St Petersburg
29.11.2017 - 01.11.2017
December

INTERNATIONAL CAT SHOW – International exhibition of cats, goods for their maintenance and care

Russia
Perm
02.12.2017 - 03.12.2017

ANTIQUE SALON & WORLD OF ENTERTAINMENT – Inter – regional exhibition and sale of antiques and collectibles. Fair handicrafts, products for hobby and private collections

Russia
Perm
07.12.2017 - 10.12.2017

ABITA: INTERIOR & COUNTRY HOUSE – International exhibition of country houses, cottages, materials and technologies used in low – rise building

Russia
Perm
07.12.2017 - 10.12.2017

NEW YEAR GIFT – International exhibition

Russia
St Petersburg
14.12.2017 - 17.12.2017
Tags:
exhibitions in Russia
,
exhibition in Moscow
,
exhibition in St. Peterburg
,
exhibition in Samara
,
exhibition in Novosibirsk
,
interpreter in Moscow
,
interpreter in Russia
,
interpreter in St Peterburg
,
interpreter in Novosibirsk
,
organizer of participation in exhibitions
,
rent of exhibition stand
,
rent of exhibition booth in Russia
,
design and construction of expositions in Russia
,
design and construction of expositions in Moscow
,
design and construction of expositions in St Peterburg
,
design and construction of expositions in Novosibirsk
,
design and construction of expositions in Samara
,
transport in Moscow
,
transport in St Peterburg
,
transport in Novosibirsk
,
business trips in Moscow
,
business trips in Russia
,
business trips in St Peterburg
,
exhibitions in Crimea
,
business trips in Crimea
,
translator in Moscow
,
translator in Russia
,
translator in St Peterburg
,
tickets in Moscow
,
badges in Moscow
,
badges in St Peterburg
,
hotels in Moscow
,
hotels in Russia
,
hotels in St Peterburg
,
travel agency in Moscow
,
Russian travel agencies
,
exhibition company in Moscow
,
schedule of exhibitions in Moscow
,
schedule of exhibitions in Russia
,
plan of the exhibition in Russia
,
plan of exhibition in Moscow
,
building of booth in Moscow
,
building of stand in Russia
,
list of exhibitors Russia Moscow
,
Russian partners